January 1, 2014
So I've been meaning to start a blog for a while now. So many things we're supposed to do as artist these days to expand our "brand", and here I thought my job was to make music(jk). 2013 was amazing! Not that it wasn't without it's challenges, but definitely had the biggest highlight of my life thus far. Recap: I was blessed with opportunities to play at The Filmore as a member of The Billy Joel Tribute Band "The Stranger" performing our "Face to Face" show with Elton John impersonator and  super musician Ronnie Smith, opened for Marcus D. Wiley from the Yolanda Adams morning show, was on the bill with Tasha Cobbs, Israel Houghton & New Breed for the first annual Christian Unity Festival and was also a part of the iWorship concert with Tye Tribbett, Kierra "Kiki" Sheard & KJ Scriven. My Stevie Wonder Tribute Band "Natural Wonder" got to perform in Charlotte, Texas & South Florida, and I released my 2nd solo album, first Christian/Gospel, entitled "Miracle" in honor of God completely healing my cancer by allowing my wife to become pregnant. After all these things happened, including 2 large solo concert/ministry events, radio airplay of "Surrender Song" from the new album, producing several different artists in my studio and many other ministry opportunities, the biggest highlight of my life thus far came: my daughter was born. Evangeline Grace Bello, born November 7th at 10:44pm.
This has been the final chapter of my cancer being healed since I was diagnosed in 2000. Her birth has changed my life, and has truly caused me to reflect on why I do what I do, and what I want to pursue in this coming year. I've been caught between the industry/business of making music for a living, wanting my music to be more than entertainment, or even art, and making a sound that invokes something heavenly in the spirit/soul of everyone who hears it. It's a tough world out there, even tougher when you truly try to live by The Living Word of Adonai(G-d). I have been wrestling since Evangeline was born with how to move forward with my ministry/music/livelihood, but I know that He guides those that put their trust in Him(Prov 3:5,6).
Finally, if you're willing to follow/walk with me, I will be writing at least once a month to share my journey/adventures/experiences in hopes that they will encourage you as you live your life and, as Michael W. Smith said, "roam through the night to find your place in this world". In 2013 I can say this from experience and without a doubt: 1. The God of Avraham(Abraham), Yitzchak(Isaac) & Yisrael(Israel) is real 2. if you seek Him, His Kingdom and His righteousness first(Matt 6:33) He will add to you the desires of your heart(Psalm 37:4 & Psalm 20:4) 3. He will finish what He starts(Phil 1:6). Lather rinse and repeat for 2014, may His peace be upon you through the ups and downs of the coming year.
In Love,
Gabriel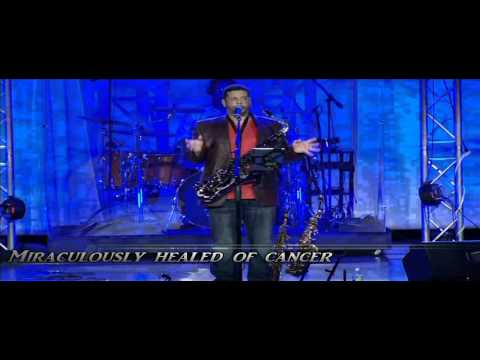 Comments
comments